February 12th, 2015 | Published in Drama
A new comedy in five acts for five actors by
Louise Law and Brian Mitchell
Developed with
The Nightingale Theatre
"An incredibly engaging piece of theatre…a darkly humorous chamber piece, which follows the traditional three-act structure in a very satisfying way."
- Andrew Wensum, Maddog Magazine.
"Tender, enchantingly funny and sad…this well-crafted script balances
the anguish with some great comic lines."
- Lynne Mortimer, East Anglian Daily Times
Set in a "Deep South" themed burger restaurant somewhere in Worthing in August 1987, this new comedy drama follows one chaotic day in the life of its nineteen-year-old manager, Helena, and her battles with booze, her domineering parents' disastrous marriage, unruly staff, a Yugoslavian hen party, suicidal impulses, an absentee boss, the not-wholly-unwanted attentions of the waiter, Mud Pies, and the meat order, as she learns that running away from home is not quite the same thing as escaping your family.
Originally presented as a rehearsed reading at Pulse Festival to rave reviews, 'Mississippi, Worthing' is an original and hilarious exploration
of the darker side of family relationships that just about everyone will recognize.
"The perfect British comedy: Funny, wise, and set in Worthing."
- Philip Reeve (author of 'Mortal Engines')
For more information, or to book this show, please email Foundry Group
About the author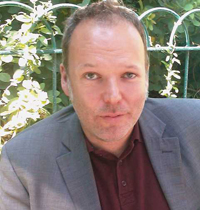 For information on Brian Mitchell see here
---
Email Brian Mitchell | View all posts by http://www.foundrygroup.co.uk/?page_id=370