Seven Studies in Salesmanship
You're an individual.
You like to do your own thing.
Nobody can tell you what to do.
You walk your own path and make your own rules.
That's why you MUST see this show by award-winning playwrights Brian Mitchell & Joseph Nixon.
Mitchell & Nixon are market-leading purveyors of high quality, blue chip, user-friendly theatre. Just read what the press have said about this, their latest product:
'Hilariously intelligent – you really must go to this show.****' – Richard Stamp, FringeGuru
'Well-observed and often hilarious examinations of human relationships….An outstanding performance.' – Tom Locke, Brighton Argus
'Seven Studies has proven to be another triumph for Mitchell and Nixon. A great evening.*****' – Fleur Shorthouse, The Latest
'I enjoyed the seven studies hugely and so did the audience. This is a highly recommended piece of comedy theatre.' – Paul Levy, FringeReview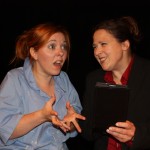 SEE ALL THE REVIEWS HERE AND TOUR DATES HERE
These seven short plays*, first presented to wide acclaim in Brighton Five Pound Fringe, have been hand-tooled from the finest materials flown in from distant climes, utilising the very latest state-of-the-art technology.
Together they form the ideal introduction and user's manual to the high-octane world of Salesmanship, covering every angle from the hard sell to celebrity endorsement.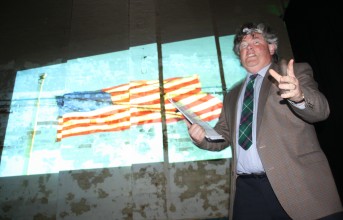 Performed by Radio 4 regular David Moundfield, the Maydays' Heather Urquart and Jennifer Rowe, and 'Treason Show' stalwart Daniel Beales, this is a compact, easy-to-assemble show, handy for those small, out-of-the-way venues other shows just cannot reach.
Seven Studies In Salesman. Go on – live a little.
For more information, or to book this show, please email Foundry Group
*Warning: May cause palpitations, dizziness, and shortness of breath.