Eliza Skelton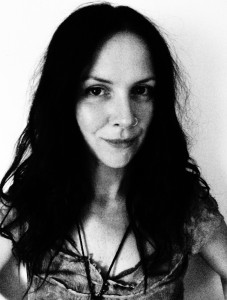 Born into a theatrical family, musician and vocal coach Eliza Skelton has been performing professionally from the age of six, initially with her parents' theatrical company doing two consecutive tours of 'The Wind in the Willows', 'A Christmas Carol' in Yorkshire and 'Babes in the Wood' at Greys Thurrock. She toured and sang around the UK in the show 'Jacques Brel: Alive and Well and Living in Paris' and carried a coffin in Don Boyd's controversial 1974 film 'Intimate Reflections'.
In more recent years Eliza has been commissioned to write original songs for the stage show version of the children's TV programme 'Rainbow', acted as assistant MD for productions of modern musicals 'The Ministry of Biscuits' and 'The Opinion Makers' and programmed and performed the first amplified musical performance in the historical Brighton Pavilion for her acclaimed show 'Musica Pappilio' for White Nights. She now juggles music with writing, film making and performing in a multitude of guises.
In 2013 she and guitarist Paul Simmons released the album '1906' from their brainchild band The Desperate Ones (nominated for Best Music Act, Brighton May Festival) which has been described as 'punk rock scholars dreaming of twangy desert landscapes from English treehouses.'  (the album can be downloaded at http://thedesperateones.bandcamp.com/album/1906 )
2013 also saw the release of her first short film 'The Guest' (https://www.facebook.com/pages/The-GUEST/156033731261912) which is currently being shown at a number of film festivals around the globe.
She performs with Jane Bom-Bane and fellow Foundry Group artist Emma Kilbey in the a capella / madrigal folk trio The Silver Swans, devises vocal and musical arrangements to sing with swing vocal group The Velvettes, and along with David Bramwell co-hosts the show Sing-A-Long-A-Wicker-Man as well as playing in his band Oddfellows Casino.
She is currently head of music at Arabesque School of Performing Arts in Chichester.