Pugs of the Frozen North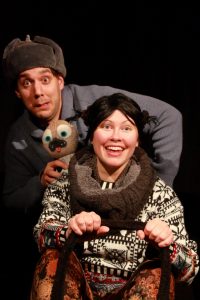 The Race to the Top of the World! It comes around once in a lifetime, and the prize? Your heart's desire. Shen and Sika can't resist the chance to win, but competition is fierce. The path to victory is littered with snow trolls, sea monsters, and a gang of particularly hungry yetis. But Shen and Sika have something the other contestants don't have. Actually, they have 66 other things; pugs to be exact. That's a 264 paw-powered sled. Let the race begin!
This well-loved childrens' book by the best-selling team of Philip Reeve and Sarah McIntyre comes to the stage in this unique, hands-on collaboration between the authors and the award-winning theatre company The Foundry Group in association with acclaimed children's company Bard & Troubadour. With songs by Brian Mitchell (composer of The Ministry of Biscuits,co-written with Philip Reeve), a cast including Bard & Troubadour's Amy Sutton and Joshua Crisp, designs by Reeve and McIntyre themselves, and a chance for younger audience members to play the eponymous, yipping sleigh dogs, Pugs of The Frozen North promises fun and excitement for all the family.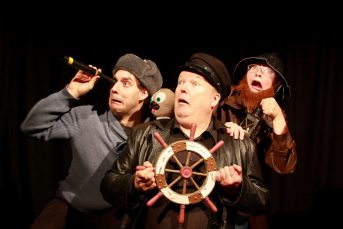 Suitability: 5+