Underdogs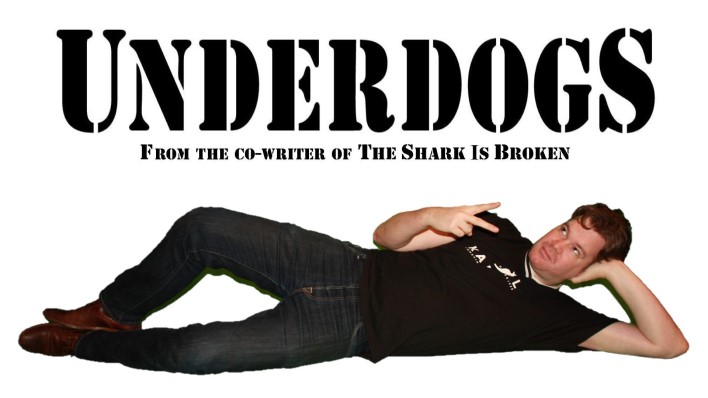 When they're in a hole, some people start digging.
In an overlooked pub in a left-behind town, an unlikely hero and his would-be agent plot to put themselves on the map via an insane World Record attempt – the longest time buried alive. That's five months in an oversized coffin, under a tiny beer garden in the middle of Mansfield.
A true and often hilarious tale of courage, endurance, hope, despair, love, lies and media manipulation by Argus Angel winners Brian Mitchell (The Ministry of Biscuits) and Joseph Nixon (co-writer of West-End sell-out smash The Shark is Broken). Previous collaborations include Edinburgh hits Those Magnificent Men and the multi-award-winning Big Daddy Vs. Giant Haystacks.
Starring Duncan Henderson (The Shark is Broken and The Polished Scar – winner of 2018 FringeReview Outstanding Theatre Award), Emma Wingrove (Sweethearts & The Hooligan) and Murray Simon (The Ministry of Biscuits, Lord God).
A world premiere at Brighton's Rialto Theatre as part of Brighton Fringe, 24th-28th May 2022, 8pm (finishes 9.15pm).