The Foundry Group is a band of writers and performers committed to producing affordable, popular, intelligent touring shows with a broad appeal.
This summer, to celebrate our tenth anniversary, we are proud to present the divine new musical comedy Lord God, by best-selling author Philip Reeve ('Mortal Engines') and playwright and composer Brian Mitchell ('Those Magnificent Men'), the writers of acclaimed musical The Ministry of Biscuits and the sell out stage adaptation of Pugs of the Frozen North – both recent Foundry Group productions. The cast includes comedian Joanna Neary (BBC2's 'Ideal') and Ian Shaw ('The Shark is Broken'). The premiere will be at Brighton Open Air Theatre on 10th June as part of Brighton Fringe. Book here.
See our trailer here.
Or click here for more details.
—————————————————————————————————————–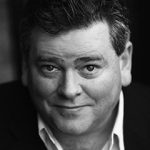 We were deeply saddened by the death of dearly-loved actor, writer, comedian and Foundry Group founder-member David Mounfield. He passed away on 14th March 2020, aged 50, from cancer. Our thoughts and sympathy are with his wife, Lynn, son, Eddie, and all who loved him. He is – and will ever be – very greatly missed.
——————————————————————————————————————
ALL OTHER FOUNDRY GROUP SHOWS ARE POSTPONED DUE TO CORONAVIRUS. DETAILS TO BE ANNOUNCED.
——————————————————————————————————————-
See tour dates here.
For information, or if you are interested in booking a show, please go to SHOWS on the toolbar, or visit the 'In Development' section to the right of this page.
---