The Foundry Group is a band of writers and performers committed to producing affordable, popular, intelligent touring shows with a broad appeal.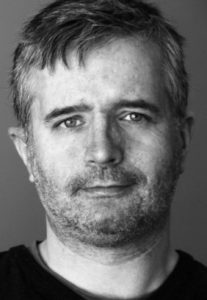 We wish every success to the cast and crew of The Shark is Broken, currently up for an Olivier Award for their run at London's Ambassadors Theatre.
Foundry Group founder member Joseph Nixon co-wrote the play with our old colleague, Ian Shaw, who appeared in our recent revival of 'Moonlight over India' and was a stalwart of Mitchell and Nixon plays over the years.
Joseph co-wrote our new show Underdogs with fellow founder Brian Mitchell. The hilarious true story of a bizarre World Record attempt in a pub garden of a left-behind town, the play stars Duncan Henderson (winner of FringeReview Award for Outstanding Theatre, 2018) and receives its World Premiere at Rialto Theatre as part of Brighton Fringe, 24th-28th May.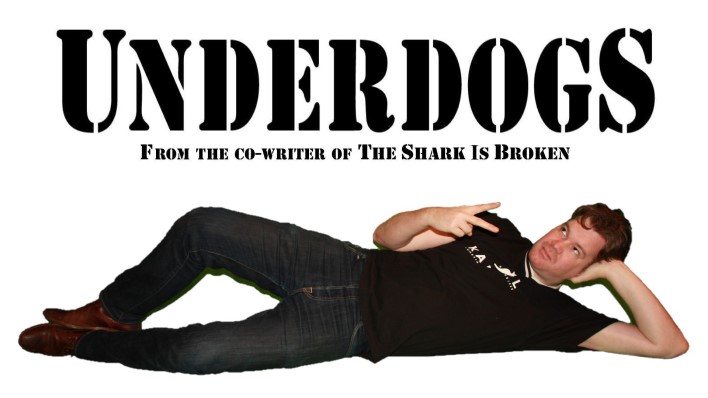 Details to follow soon.
Our divine new musical comedy Lord God, by best-selling author Philip Reeve ('Mortal Engines') and playwright and composer Brian Mitchell ('Those Magnificent Men'), writers of acclaimed musical The Ministry of Biscuits, continues at Robertsbridge Arts Partnership on 30th April and at Frittenden Memorial Hall TN17 2DD on 11th June.
The cast includes comedian Joanna Neary (BBC2's 'Ideal'). More dates to be announced.
See our trailer here.
Or click here for more details.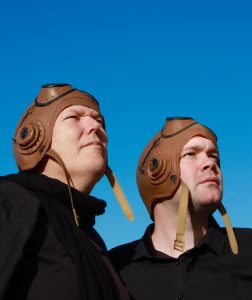 Our acclaimed production of Those Magnificent Men, Mitchell & Nixon's hit play about the astonishing and often hilarious true story of British aviators Alcock and Brown and their pioneering non-stop flight across the Atlantic, returns with Murray Simon at Lt. Arthur Whitten Brown. It plays Burbage Festival on 5th May and Brighton Five Pound Fringe on 11th and 18th May, before touring in Autumn.
—————————————————————————————————————–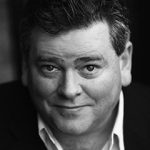 We were deeply saddened by the death of dearly-loved actor, writer, comedian and Foundry Group founder-member David Mounfield. He passed away on 14th March 2020, aged 50, from cancer. Our thoughts and sympathy are with his wife, Lynn, son, Eddie, and all who loved him. He is – and will ever be – very greatly missed.
——————————————————————————————————————
——————————————————————————————————————-
For information, or if you are interested in booking a show, please go to SHOWS on the toolbar, or visit the 'In Development' section to the right of this page.
---